---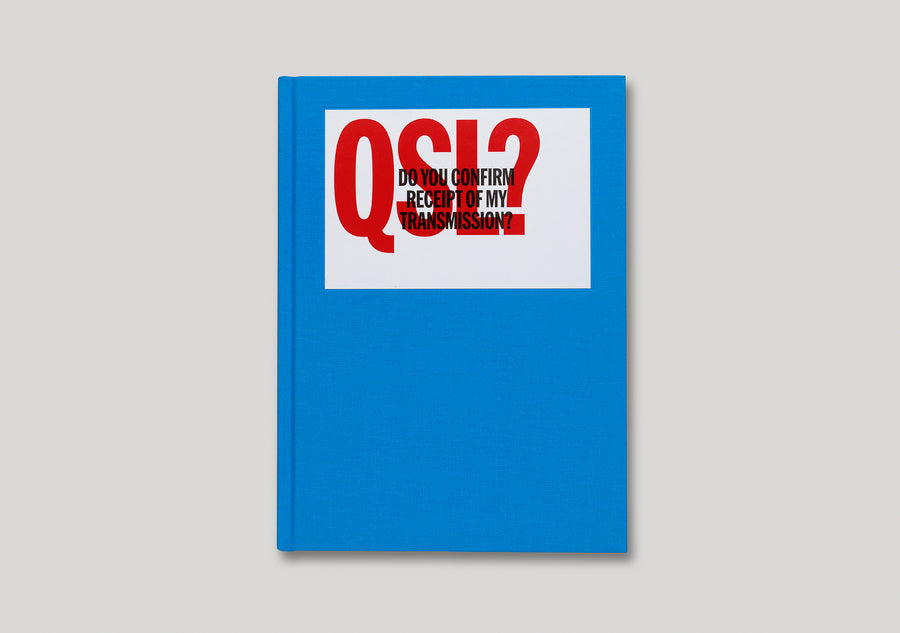 $60.00
---
About
A collection of over 150 "QSL cards", QSL? chronicles a moment in time before the Internet age, when global communication was thriving via amateur, or "ham", radio operators.
Discovered by designer Roger Bova, the distinctly designed cards follow the international correspondence of one ham, station W2RP, who turned out to be the longest-standing licensed operator in The United States.
Specifications
276 pages
8 × 11"
203.2 × 279.4 mm
Stochastic screen
Case-bound
Front and back cover tip-ins
with silkscreened spine
Cloth wrapped
Printed in Italy
International Orders
For orders outside of U.S., Canada, and Mexico, please visit our friends at Counter Print.
---
Credits
Copyright

Scans
© 2022 Standards Manual
Finding W2RP
© 2022 Roger Bova
Can You Confirm Receipt?
© 2022 Marc Da Costa
All rights reserved. No part of this publication may be reproduced or transmitted in any form or by any means, electronic or mechanical, including photocopy, recording or any information storage and retrieval system, without prior permission in writing from the publisher.
Credits
Design: Order
Produced by Jesse Reed and Hamish Smyth
Image production: Garrett Corcoran
Image processing: Jimin Suh and Jesse Reed
Proofreader: Elisabeth Dahl
Published by Standards Manual
2022
ISBN
978-0-578-39052-9