---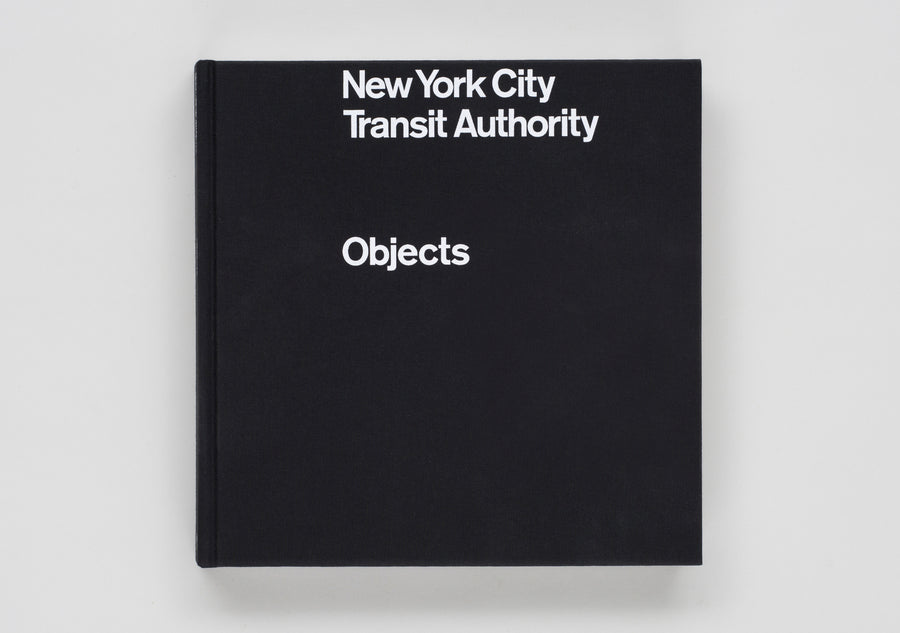 $55.00
---
About
New York City Transit Authority: Objects contains over 400 artifacts related to the New York City Subway, collected and documented by photographer Brian Kelley.
Kelley started collecting MTA MetroCards in 2011, and he quickly became fascinated by other Subway-related objects. This catalogue is the first of its kind — presenting a previously uncollated archive of ephemera dating back to the 1850s.
Specifications
356 pages
10 × 10"
25.4 × 25.4 cm
Stochastic screen
Case-bound
Silkscreened cover and spine
Italian cloth wrapped
Printed in Italy
---
Notes
Copyright
All of the objects shown in this book are property of the Metropolitan Transportation Authority.
Reproduced with permission. © Metropolitan Transportation Authority
All rights reserved. No part of this publication may be reproduced or transmitted in any form or by any means, electronic or mechanical, including photocopy, recording or any information storage and retrieval system, without prior permission in writing from the Metropolitan Transportation Authority on behalf of the New York City Transit Authority.
Photographs © 2017 Brian Kelley
The Project © 2017 Eric Greene
Additional credits
Introduction by Eric Greene
Edited by Jesse Reed and Hamish Smyth
Design by Order
Additional copy editing by Jessica Adams
Book photography: Brian Kelley
Published by Standards Manual
ISBN
978-0-692-77468-7