---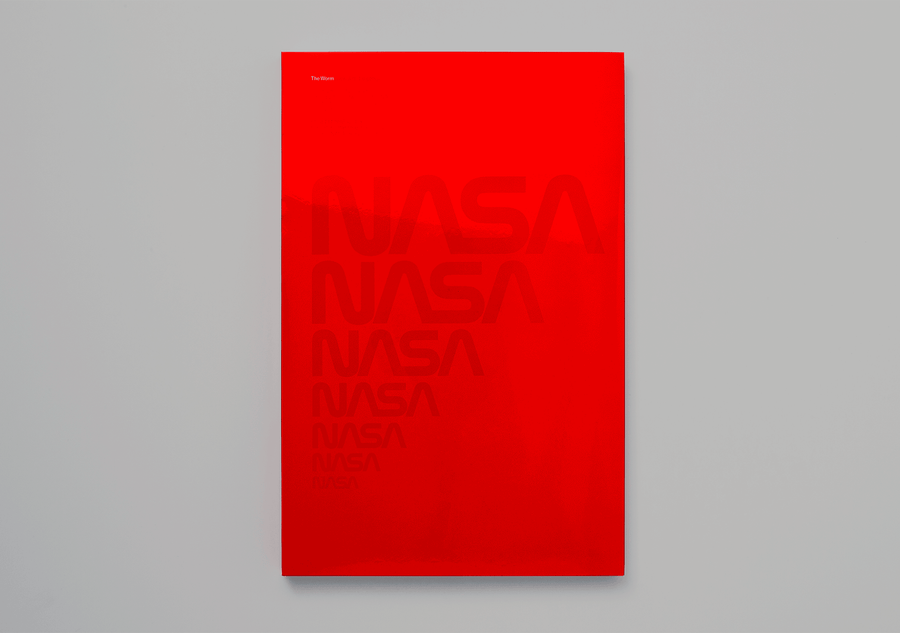 $64.00
---
About
The Worm showcases over 200 images from NASA's archives chosen with one simple criteria: each photograph must feature 'the worm'.
Together, these images demonstrate not only the extent to which Danne & Blackburn's 1975 NASA Graphic Program had been implemented before being rescinded in 1992, but also the incredible achievements by NASA personnel.  
The unfinished final chapter of the book will showcase the return of the worm, as it flies once again aboard a SpaceX rocket on May 30, 2020.
Specifications
248 pages
7.65 × 11.75"
194 × 298 mm
CMYK + NASA Red spot color
Silkscreened cover + jacket
Exposed binding with red thread
Two paper stocks
Red translucent PVC jacket
Printed in Italy
International Orders
For orders outside of U.S., Canada, and Mexico, please visit our friends at Counter Print.
---
Credits
Copyright
© 2020 by Standards Manual LLC
All rights reserved. No part of this publication may be reproduced or transmitted in any form or by any means, electronic or mechanical, including photocopy, recording or any information storage and retrieval system, without prior permission in writing from the publisher.
Photographs & illustrations: NASA
Cover image: 1975 National Aeronautics and Space Administration Graphics Standards Manual, NHB 1430.2 January 1976, Section 2.1 "Reproduction Art, Logotype"
While NASA is the source of the images, the publication and distribution of The Worm is not sponsored or endorsed by NASA and is an independent project undertaken in an effort to document the use of the NASA Graphics Standards program between 1975 and 2020.
ISBN
978-0-578-70108-0
Credits
Design by Order
Foreword by Richard Danne
Preface by Jesse Reed and Hamish Smyth
Editors: Jesse Reed and Hamish Smyth
Research: Hamish Smyth
National Aeronautics and Space Administration Graphics Standards Manual
Designed by Richard Danne and Bruce Blackburn, Danne & Blackburn, 1975
The Worm
Published by Standards Manual LLC, 2020
Note: Final book layout, design, and specifications are subject to change between the pre-order period and the delivery of the book for print. Standards Manual's number one priority is quality, and any necessary material changes to specifications will be communicated to purchasers.