---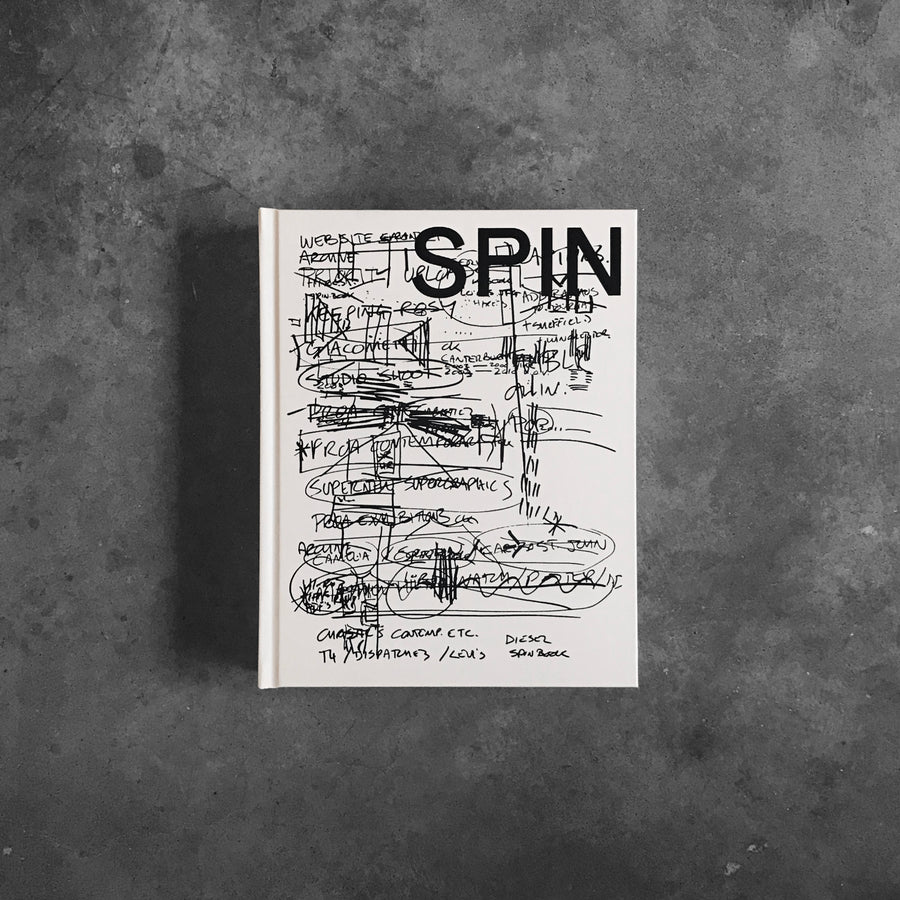 $130.00
---
About
Spin: 360º is a portrait of one of London's leading design studios. It is a 520pp monograph that looks in mouth-watering detail at every aspect of Spin's work in identity, print, moving image, retail, digital and environmental graphics, as well as the studio's self-directed activities in publishing, curating and collecting.
But it isn't just the usual image dump of work. In fact, it's the studio monograph reborn for the 21st century: honest, revealing and bursting with specially designed and art-directed content. Above all else, it's a guide to survival, growth, and maintaining creative excellence over 20 years.
A year in the making, Spin: 360º is Unit Editions' most ambitious book to date. It's essential reading for anyone who wants to lift the lid on a successful creative studio.
Designer: SPIN
Publisher: Unit Editions
Language: English
Size: 8 × 10"/ 203 × 258 mm 
Pages: 520
Publication: 2015
Binding: Hardback