---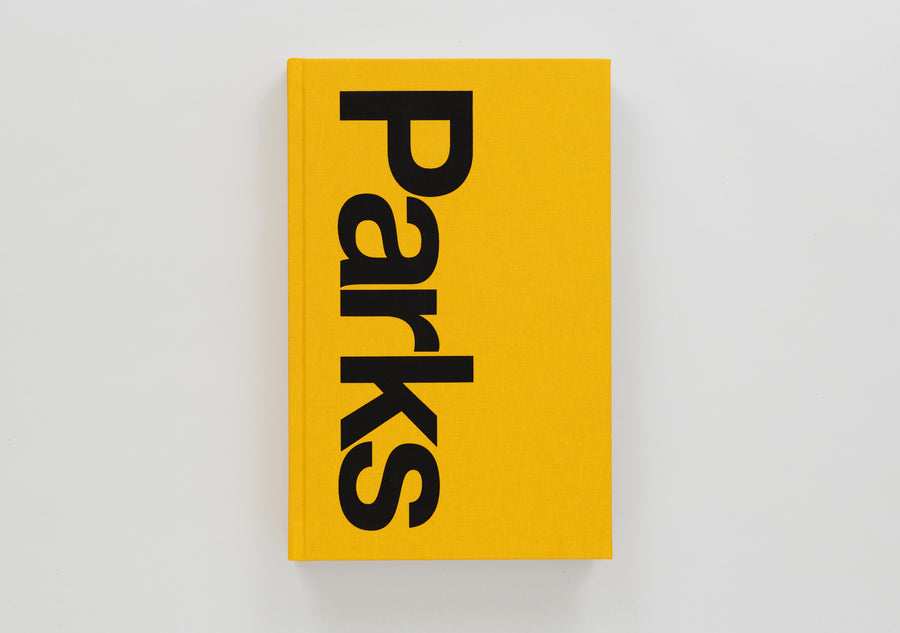 $55.00
---
About
Parks, our second title with photographer Brian Kelley, is a collection of over 300 United States national park maps, ephemera, and brochures spanning over 100 years.
Part of an ongoing project, Kelley collects oft-overlooked objects within the Parks Service. The book showcases nearly a century of art, cartography, and printed materials in a compelling visual history of America's national parks and evolving graphic design styles culminating in Massimo Vignelli's iconic design system, the Unigrid.
Specifications
384 pages
7 × 11"
17.8 × 27.9 cm
Stochastic screen
Case-bound
Silkscreened cover and spine
Cloth wrapped
Printed in Italy
International Orders
For orders outside of U.S., Canada, and Mexico, please visit our friends at Counter Print.
---
Credits
Copyright
No claim to original U.S. Government works. All of the material shown in this book are property of the United States National Park Service, unless otherwise indicated. © National Park Service U.S. Department of the interior.
Photographs and scans
© 2019 Brian Kelley
Pictures & Words:
Persuasion and the National Parks
© 2019 Lyz Nagan-Powell
All rights reserved. No part of this publication may be reproduced or transmitted in any form or by any means, electronic or mechanical, including photocopy, recording or any information storage and retrieval system, without prior permission in writing from the publisher.
Additional credits
Design by Order
Edited by Jesse Reed and Hamish Smyth
Design assistant: Garrett Corcoran
Proofreader: Elisabeth Dahl
Published by Standards Manual
ISBN
978-0-578-46982-9